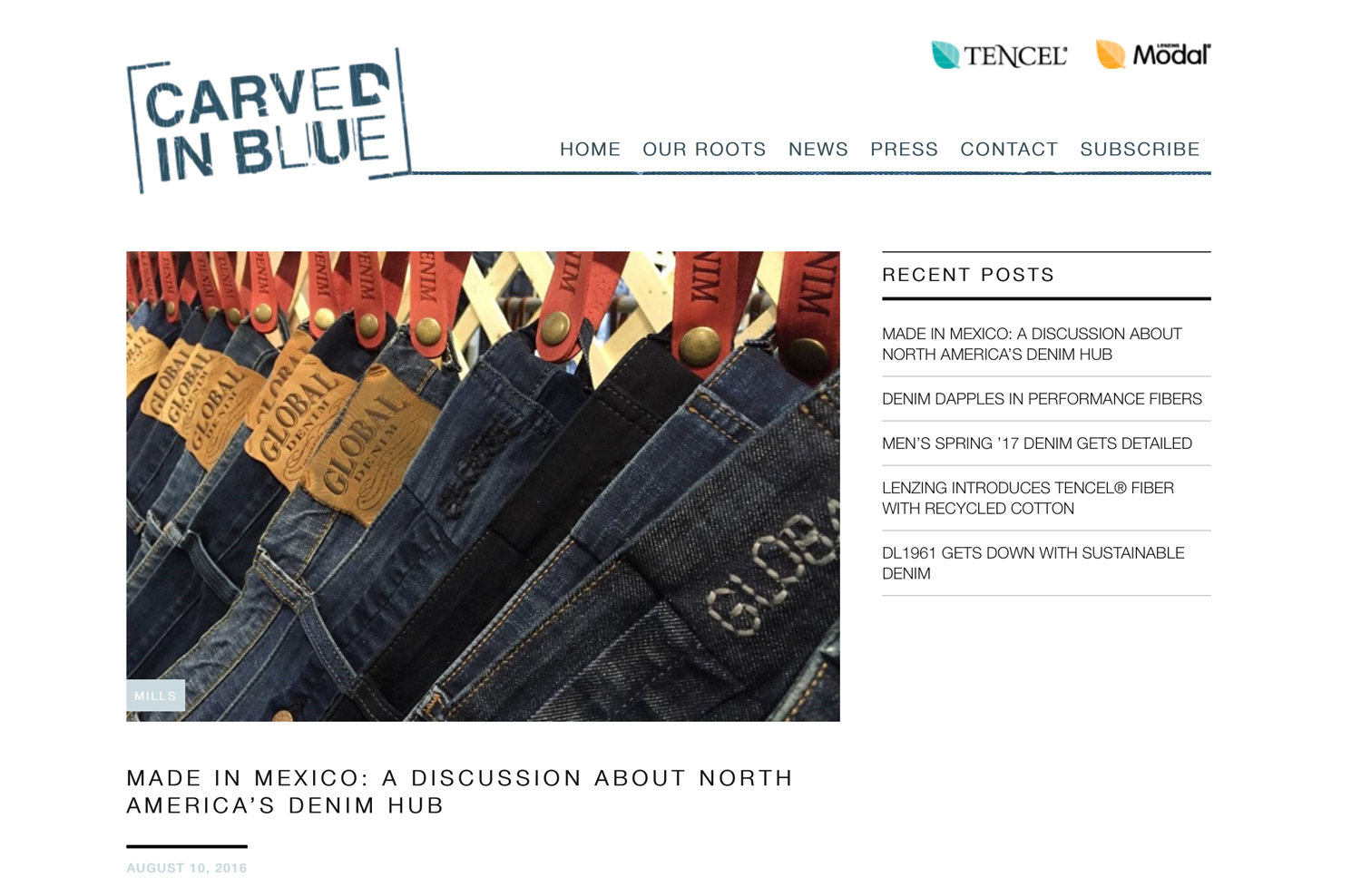 Global Denim Destacado en el artículo de Lenzing titulado "MADE IN MEXICO: A DISCUSSION ABOUT NORTH AMERICA'S DENIM HUB"
Carved in Blue es el nuevo blog de Lenzing dedicado a explorar el trabajo y las innovaciones en el mundo de la mezclilla.
Tuvimo el placer de ser incluidos en este nuevo articulo titulado "MADE IN MEXICO: A DISCUSSION ABOUT NORTH AMERICA'S DENIM HUB", en donde se discute y analiza la posición, ventajas y beneficios del negocio de la mezclilla en México.
Puede leer el siguiente extracto de texto;
"As Frida Kahlo, the Mexican painter, once said, "Nothing is absolute. Everything changes, everything moves, everything revolves, everything flies and goes away." Today, the denim industry is transitioning operations from Asia to nearby nations, including Mexico, to cut costs and fulfill consumer demands. From higher speed to market to regional proximity, Mexico is now the new location for denim innovation.
Carved in Blue spoke with five individuals from different mills about denim production in Mexico, the emerging popularity of men's stretch jeans, equipment investments, new Tencel fabrications and brand partners.
Discussion participants included Tavemex Central and North America Research and Development Manager Fernando López Loredo, Twin Dragon Marketing CEO Dominic Poon, Kaltex America Director of Design Alvyda Kupinas, Romatex Merchandising and Product Development Director Richard Tobin and Global Denim Creative Director Michelle Branch."
Para conocer más sobre esto y terminar de leer esta pieza interesante y sobre la opinión de
nuestra Directora Creativa Michelle Branch, por favor ir al siguiente link;
http://www.carvedinblue.lenzing-fibers.com/made- mexico-discussion- north-americas- denim-hub/
Queremos agradecer al equipo de Lenzing!