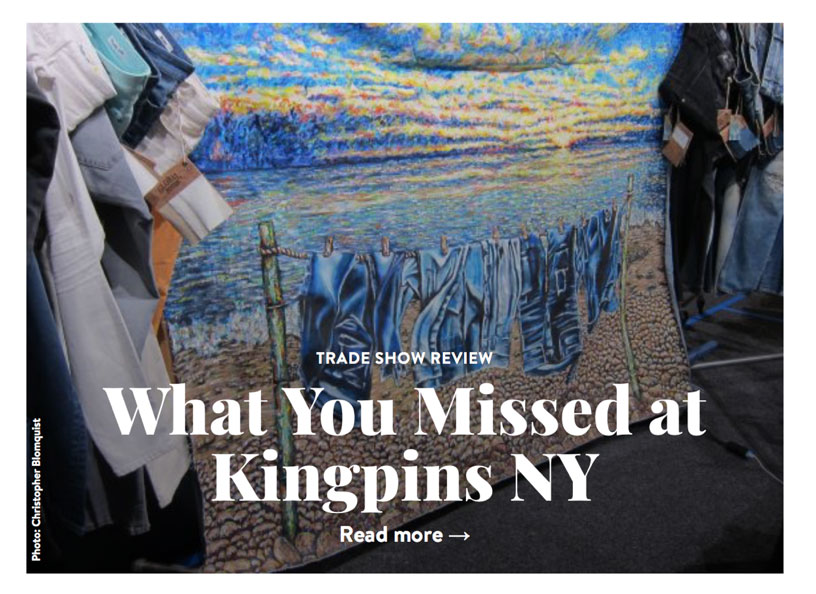 Global Denim destacado en el artículo titulado "What you missed at Kingpins New York" del sitio web de la aclamada revista Sportswear International
Es Diciembre 5 y el Show de Kingpins en la hermosa ciudad de Nueva York ah cerrado sus puertas con una mas, grande edición llena de sorpresas y muchas visitas.
Esta edición Global Denim presento su nueva temática "Into the Blue", en la que mostro su nueva colección con nuevos colores, desarrollos y acabados la cual nos complace anunciar que tuvo una respuesta muy favorable.
Puedes ver nuestro hermoso arte en la portada de este artículo, y así mismo puedes leer el siguiente extracto del texto seguido en el artículo;
"Mexico's Global Denim, meanwhile showed its eight product categories: Allways (four-way stretch), Warp'd (warp only stretch), RealSoft (Tencel fabrics), Powertek (Lycra fabrics), B-Touch (brushed fabrics), Stretch'd (stretch denims), Rigids and Ecolojean (waterless production). Company rep Anatt Finkler said that people's interest in the Tencel group was a kind of "anti-trend" against being unable to feel sensory pleasure in an increasingly virtual and online world. "It's all about the senses," she noted.
Para leer el resto del artículo por favor sigan el link a continuación;
http://www.sportswear-international.com/news/stories/Trade-Show-Review-What-You-Missed-at-Kingpins-NY-13819
Así mismo pueden ver algunas de las fotos de nuestra colección en la galería de imágenes que sigue a dicho texto.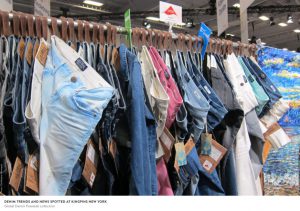 Psst….. También logramos colocarnos en los highlights in de la newsletter editorial de esta semana  ?