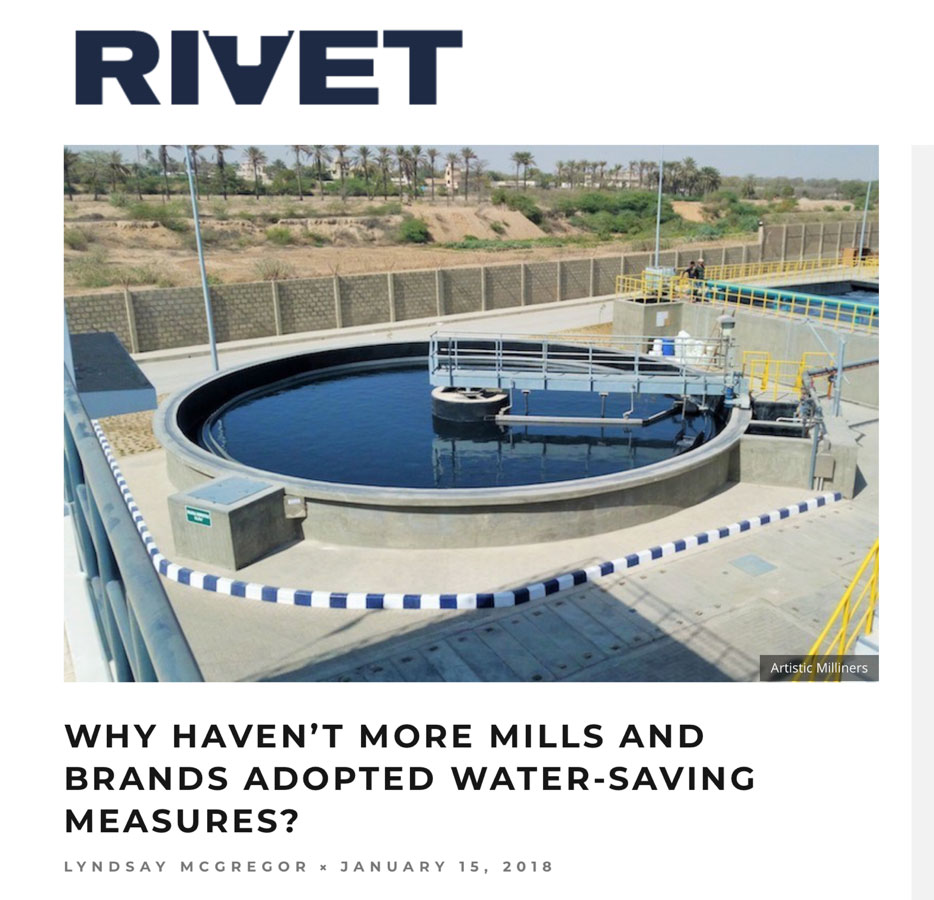 Global Denim es destacado en el artículo de Rivet titulado "Why haven't more mills and bands adopted water-saving measures?"
Seguido de una muy buena temporada de shows de mezclilla y un año en donde la sustentabilidad ah sido el principal tema a tratar, la revista Rivet ha publicado un articulo muy interesante que trata del agua y de las medidas que la industria ha adoptado para ahorrarla y protegerla.
Como compañía estamos orgullosos de que dentro de estos nombres mencionados en el articulo, salgamos nosotros con nuestro importante programa que tenemos en marcha llamado Ecolojean.
Puedes leer el siguiente extracto del texto; "….That's also the goal of Mexico-based mill Global Denim, which recently launched a zero-discharge dyeing process called Ecolojean that uses less water and energy than conventional methods require to dye one pair of jeans.
"Instead of passing the denim or thread through water vats and dyeing vats, our Ecolojean process only puts them through dyeing vats and the dye bonds to the fabric without having to go in the water," explained Anatt Finkler, Global Denim's creative director. "When you dye conventionally, as much as 25 percent of the dye ends up in the water, but with Ecolojean, 100 percent of the dye that's applied remains on the yarn."
Para leer el resto de este artículo interesante, por favor sigue el siguiente link;
https://sourcingjournal.com/denim/denim-brands/why-havent-more-mills-and-brands-adopted-water-saving-measures-95737/
Así mismo puedes obtener la revista impresa y encontrar el articulo ahí. Muy recomendable!