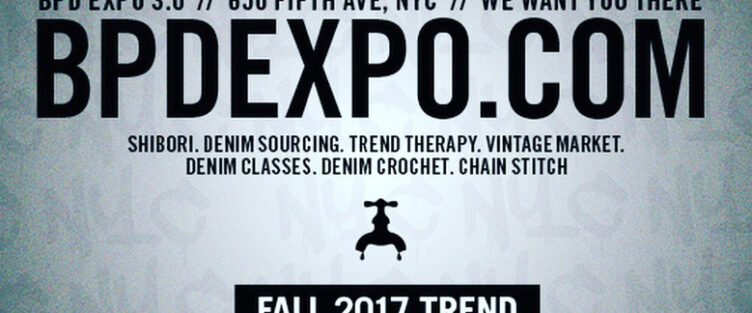 Coming this June 22-23 on Fifth Avenue, New York City, Prime, the new premium brand from Global denim will make its debut on the Blueprint Expo 3.0
BPD Expo is branded as the anti- trade show, a new boutique style, interactive and creative expo, where you can source the best of denim, visit the trend therapy space, play with some indigo dye, learn shibori and much more. The best part, is it's right in the middle of the city, easy in and easy out.
Don't forget to visit us and have some denim fun.
Read More