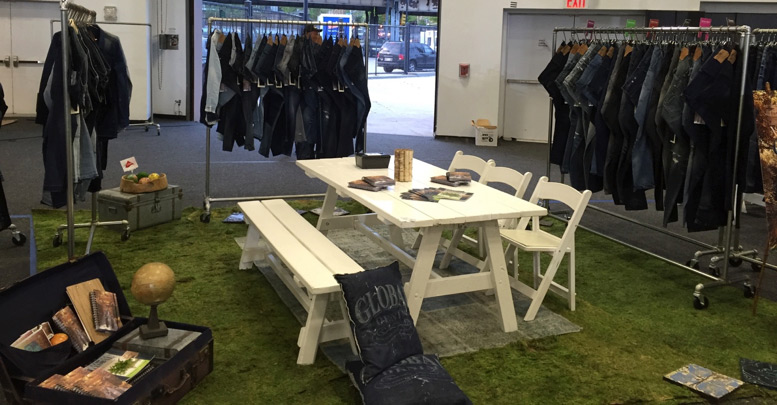 Global Denim Featured on Sportswear International "Highlights from Kingpins NY" Article.
Following our participation at the Kingpins Show, Global Denim has made some noise! We are up on the Sportswear International website featured in the "Highlights for Kingpins Show article" along with some of the big industry names such as Candiani, Cone, Desert Studio and Blue Farm.
You can read the following extract:
" The Mexican mill returned to Kingpins but as rep Michelle Branch explained it was "not calling out men's versus women's product this season" due to the fact that womenswear now employs traditionally male fabrics and vice versa. "The future is all about fashion on both the women's and men's sides," she said, explaining that alternative silhouettes can be achieved with Global's Tencel blend denims such as the Hollywood and Aspen and the 100% Tencel Carmel. Heavyweight standbys/carryovers, meanwhile, include the "perennial" Oakland, a 100% cotton denim that is 14+ oz."
if you wish to read more about this, and see some of our garments in the photo gallery, please go to the following site.
Sportswear International official page.