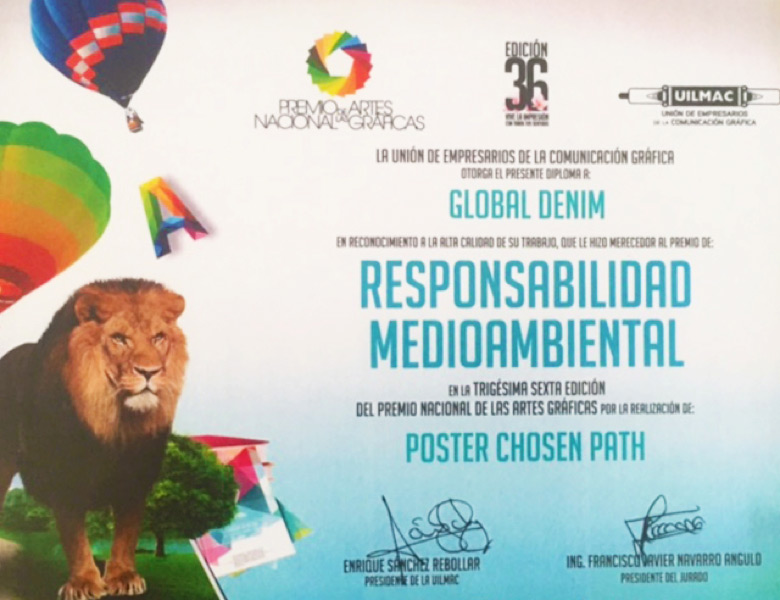 Global Denim Wins National Graphic Design Contest
Following the release of their "The Chosen Path" collection for fall 17, the Global Denim team decided to take their collection book artwork to a different level. So they entered it into a national completion; the "Premio Nacional de las Artes Gráficas".
We are proud to announce that we won first prize on our artwork poster in DESIGN AND ENVIRONMENTAL RESPONSIBILITY for printing our art in sustainable and non contaminative ways with recycled and eco-friendly materials.