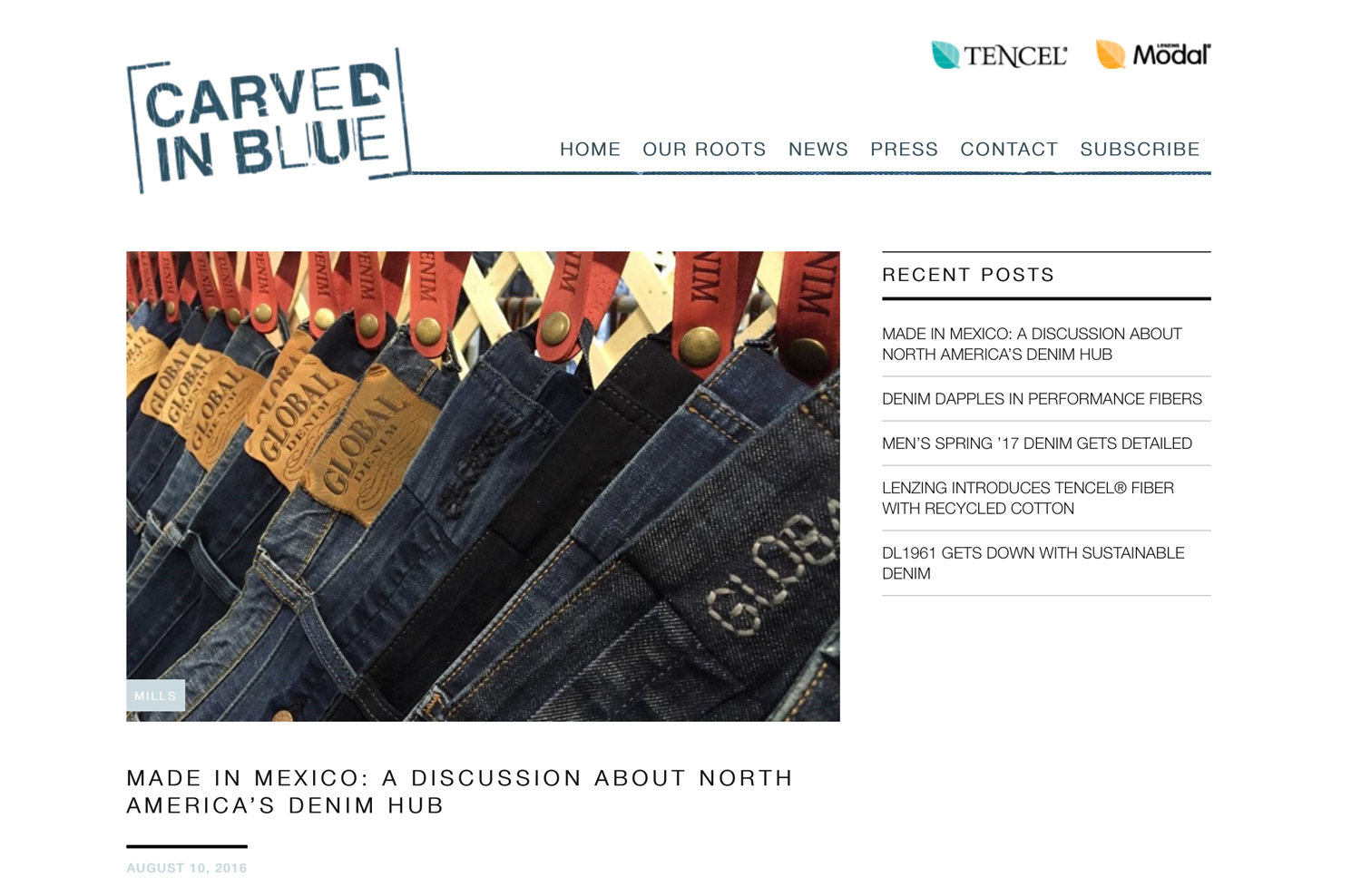 Global Denim Feautured in Lenzing Article "MADE IN MEXICO: A DISCUSSION ABOUT NORTH AMERICA'S DENIM HUB"
Carved in Blue is new blog by Lenzing that explores the work and innovations of the denim industry.
We had the pleasure to be featured in their article; "MADE IN MEXICO: A DISCUSSION ABOUT NORTH AMERICA'S DENIM HUB", where they look into the advantages and benefits of Denim made in Mexico.
You can read the following excerpt;
"As Frida Kahlo, the Mexican painter, once said, "Nothing is absolute. Everything changes, everything moves, everything revolves, everything flies and goes away." Today, the denim industry is transitioning operations from Asia to nearby nations, including Mexico, to cut costs and fulfill consumer demands. From higher speed to market to regional proximity, Mexico is now the new location for denim innovation.
Carved in Blue spoke with five individuals from different mills about denim production in Mexico, the emerging popularity of men's stretch jeans, equipment investments, new Tencel fabrications and brand partners.
Discussion participants included Tavemex Central and North America Research and Development Manager Fernando Lopez Loredo, Twin Dragon Marketing CEO Dominic Poon, Kaltex America Director of Design Alvyda Kupinas, Romatex Merchandising and Product Development Director Richard Tobin and Global Denim Creative Director Michelle Branch."
To read more about what our Creative Director, Michelle Branch had to say, please go to the following link.
http://www.carvedinblue.lenzing-fibers.com/made- mexico-discussion- north-americas- denim-hub/
Thank you Lenzing Team!