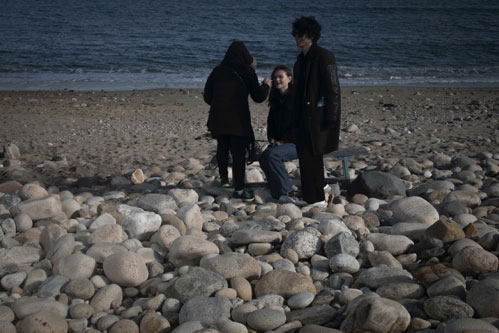 Global Denim® collaborates with LYCRA Brand in new advertising campaign "Freedom of movement"
Global Denim and Invista joined forces to combine its creative talent to create a very special campaign were the emphasis relies on movement, freedom and stretch.
Now at days' stretch, is one of the most important and key elements in the market, but its not about tight skinny jeans and girls in high heles anymore, that does not represent what stretch means, rather now at days' stretch is about living comfortable in your own favorite pair of jeans, feeling free, felling the ability to move and conquer your path, its  all about movement, the ability to have all of the comfort in the same authentic look that true and genuine denim offers.
The photo-shoot for the campaign took place in the beautiful city of New York in different locations and we had the opportunity to have on board the talented fashion photographer Joseph Chen and his amazing team in collaboration with some famous models with international importance.
Be ready to this collaboration campaign launch, that we know you are going to love.
We leave you with some behind the scenes shots.