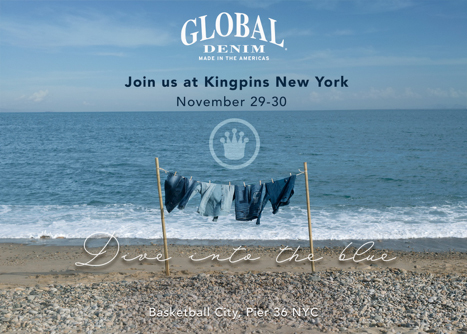 Global Denim® at Kingpins Show for Spring/Summer 19-20
On November 29-30th, Global Denim® will go back to show its latest innovations at Kingpins show in New York City. The show will take place once again at Basketball city, at Pier 3, 299 South Street.
This season Global carries on its "Into the Blue theme"; based on the concept of going beyond the expected, expanding your horizons, being free, relaxing, moving and conquering your path, specially if its tinted in the beautiful indigo blue.
Expect to see lots of new products, developments, best selling fabrics and lots of surprises.
Don't Forget to visit tour stand and say Hi!