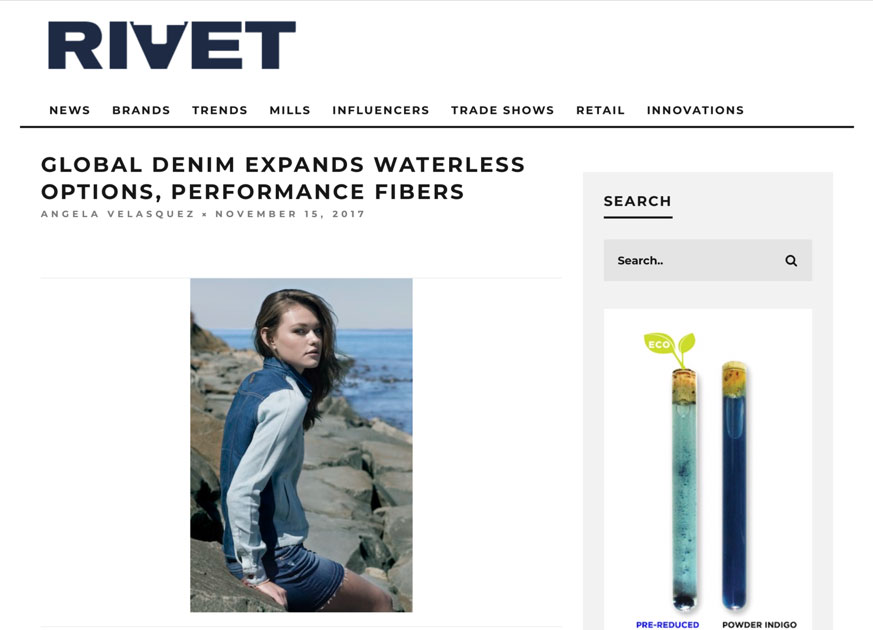 Global Denim scores its on Article on Rivet Magazine website, titled "Global Denim Expands Waterless Options, Performance fibers"
Following an incredible year, full of new developments, technologies and lots of exciting new things in the making to come, Global Denim had the privilege of being asked by Rivet magazine to do its very own personal article with all the new information people must know.
In the article you can read all about our new groups of denim, our collection, new developments, performance and sustainability efforts.
Also there are some of our new collection imaging showcased in the article we know you will love.
Please follow the next link!
https://sourcingjournal.com/denim/denim-brands/global-brands-expands-waterless-options-95837/