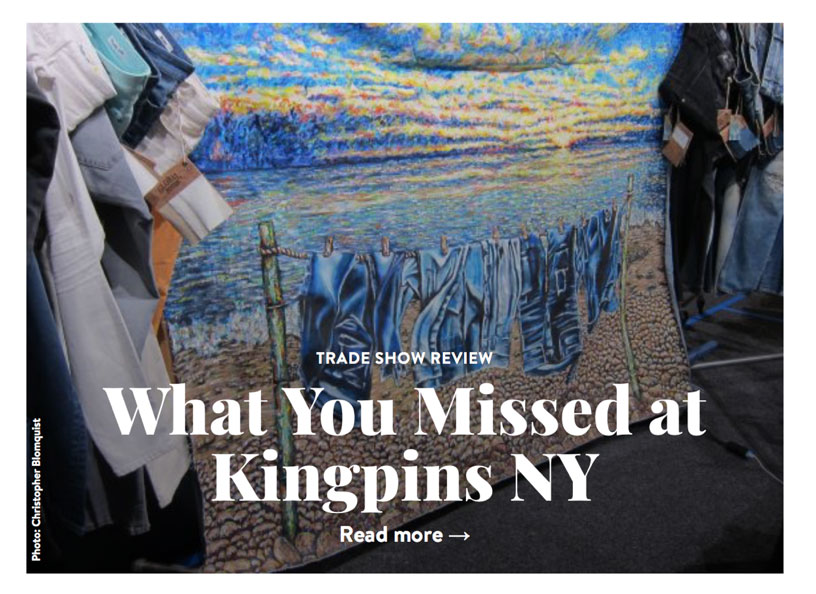 Global Denim Showcased at "What you missed at Kingpins New York" article featured at Sportswear International Magazine website.
Its December 5th, and Kingpins Show in New York city is over with yet another great season and attendance.
This time we featured our newly "into the Blue" Collection, which had great audience response.
You can see our beautiful artwork on the cover of this article as well read the following excerpt out of the article:
"Mexico's Global Denim, meanwhile showed its eight product categories: Allways (four-way stretch), Warp'd (warp only stretch), RealSoft (Tencel fabrics), Powertek (Lycra fabrics), B-Touch (brushed fabrics), Stretch'd (stretch denims), Rigids and Ecolojean (waterless production). Company rep Anatt Finkler said that people's interest in the Tencel group was a kind of "anti-trend" against being unable to feel sensory pleasure in an increasingly virtual and online world. "It's all about the senses," she noted.
To read the rest of the article please go to the following link.
http://www.sportswear-international.com/news/stories/Trade-Show-Review-What-You-Missed-at-Kingpins-NY-13819
You can also see some highlights of our collection at the image gallery following the same article.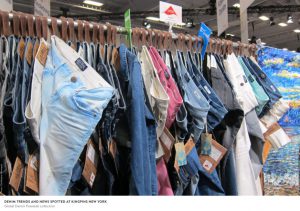 Psst….. we also made highlights in the editorial newsletter for this week. ?