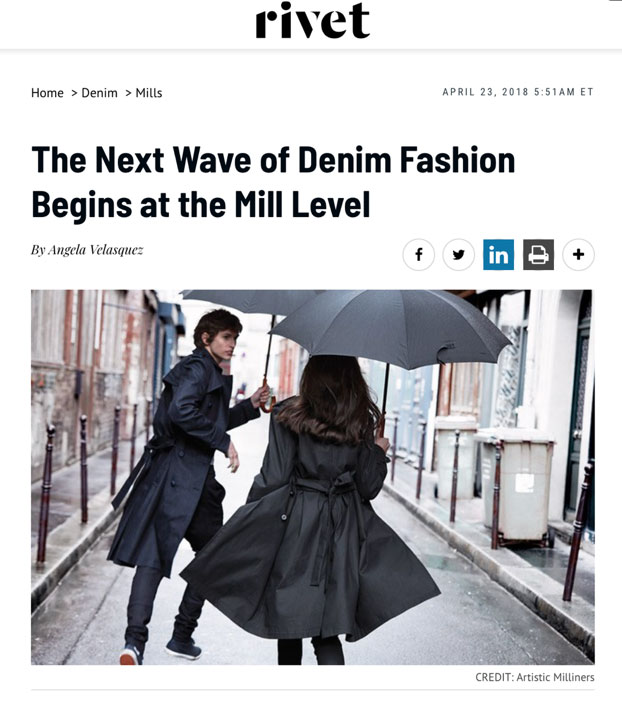 Global Denim Showcased in Kingpins Amsterdam post show report on Rivet Magazine website titled "The next wave of denim fashion begins at the Mill level"
Every time a trade show ends, we can always rely and read the best news and recap of it in the incredible Rivet /sourcing Journal portal.
This great article highlights how denim mills bring the innovation to the brands, providing trend, fit, color and creative directions.
on Global we can read the following:
"Mexico-based Global Denim brought back an expanded B-Touch collection, a range of peached fabric with an ultra soft hand. The mill added indigo to the popular line, which launched last season with black, gray and PFD for garment dye. "Everyone asked for indigo, but it was tricky to get it right because the process scrapes indigo off. We had to find the right balance," Jake Fraser, Global Denim director of U.S. sales and marketing, said."
I encourage you to follow this link and read it all, as some really cool and interesting innovations are coming your way.
https://sourcingjournal.com/denim/denim-mills/next-wave-denim-fashion-mill-level-103680/